Thursday May 6, 2021
Boardman Weather


% humidity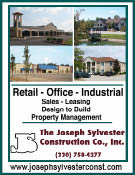 UNITED STATES OLYMPIC HOPEFUL
February 6, 2014 Edition

UNITED STATES OLYMPIC HOPEFUL, race-walker Michael Mannozzi, of Erskine Ave., entertained students in Megan Key's special education class at Center Middle School last week. Mannozzi displayed the skills of a race-walker to students, and also provided positive advice, telling the students to "Stay motivated and be positive for life's challenges...Strengthen your weaknesses so that you can make the best of yourself." Mannozzi currently holds the fourth-fastest time in the United States in the 3K this year and will compete in an indoor 3K race this weekend in Toronto, Canada. Pictured with the racewalker are Linda Knox, student aide, in center; and student Christian Colon, at right.